Legal
PollenExtractor.com is copyright protected and owned by EURL PCompagnie, Captial 10000€, Siret N° 794634147 located 28 rue de la Petite Fusterie, Avignon 84000 France, Provence.
This site is protected by an SSL certificate to protect your information (please refer to our terms & conditions) and by using our services you agree to our policies.

All payment gateways are protected by their own highly protected SSL protections (please refer to our secure payment page).
You are not required to have, nor create a PayPal® account nor a PollenExtractor.com account to check-out. Although we do require your name and shipping information to send you our products. All information provided to PollenExtractor.com will not be given/sold to a third party.

Credits
SIte created by:
EURL PCompagnie, France Provence.
Hosted by:
OVH.fr
Concept and production:
This Web site was created using PrestaShop™ software.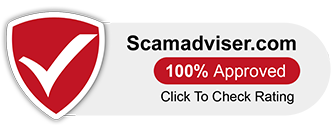 Affiliate software: